1
Foresight Strategy Cockpit
The holistic all-in-one solution to manage foresight processes from trends to scenarios all the way to finalized strategies.
1
Foresight Strategy Cockpit
The holistic all-in-one solution to manage foresight processes from trends to scenarios all the way to finalized strategies.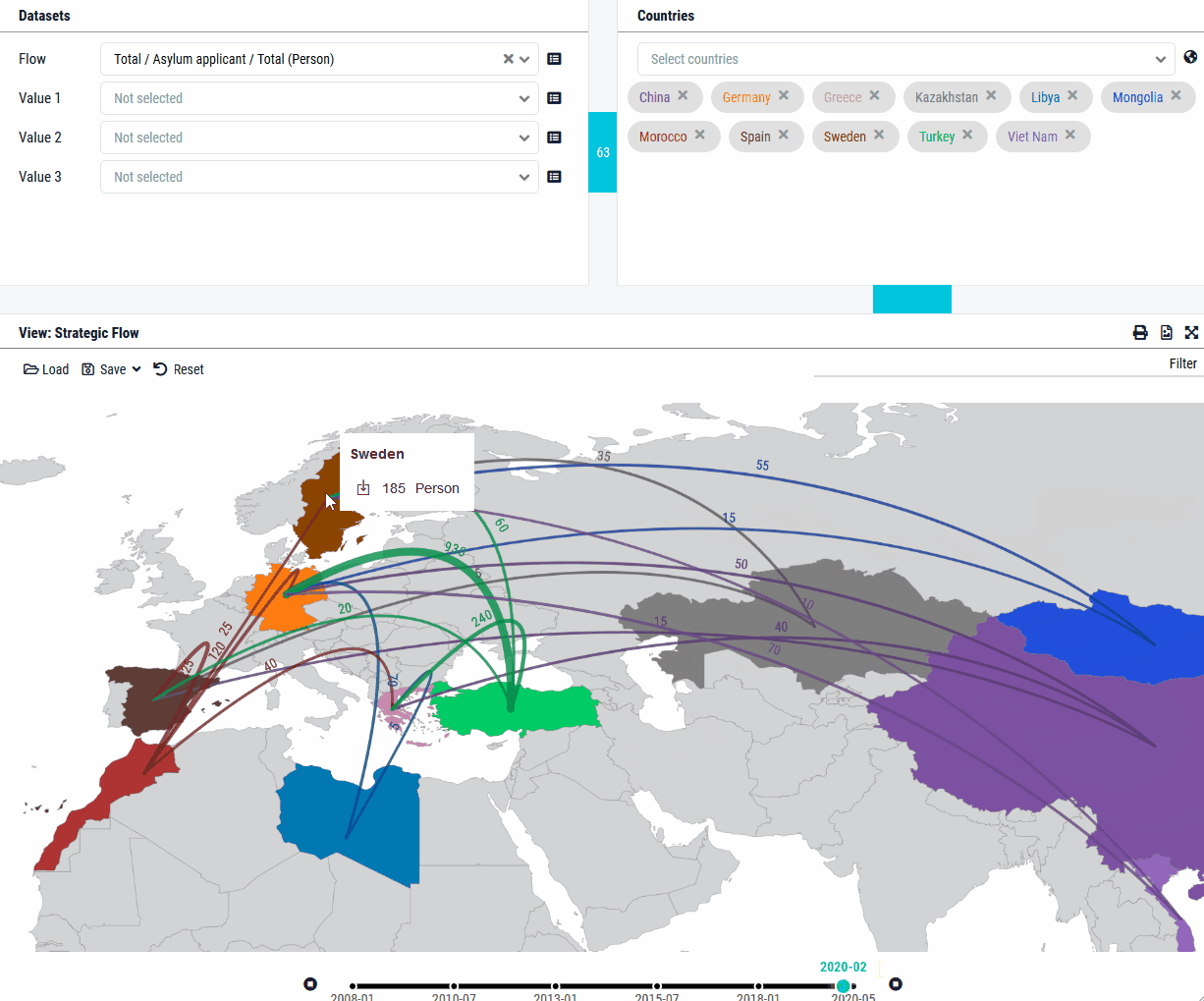 Holistic Foresight
The Foresight Strategy Cockpit is a web-based tool that allows companies and organisations to intelligently manage a holistic foresight process ranging from trends, risks and scenarios up to finalised strategies. Situational landscapes can be created based on real-time data and monitored easily.
Central aggregation of knowledge
Instead of working in silos, data and insights are structured and aggregated centrally by the FSC. Insights can be enriched with external knowhow, through survey-methods and quality content from our NEXUS database or by connecting APIs.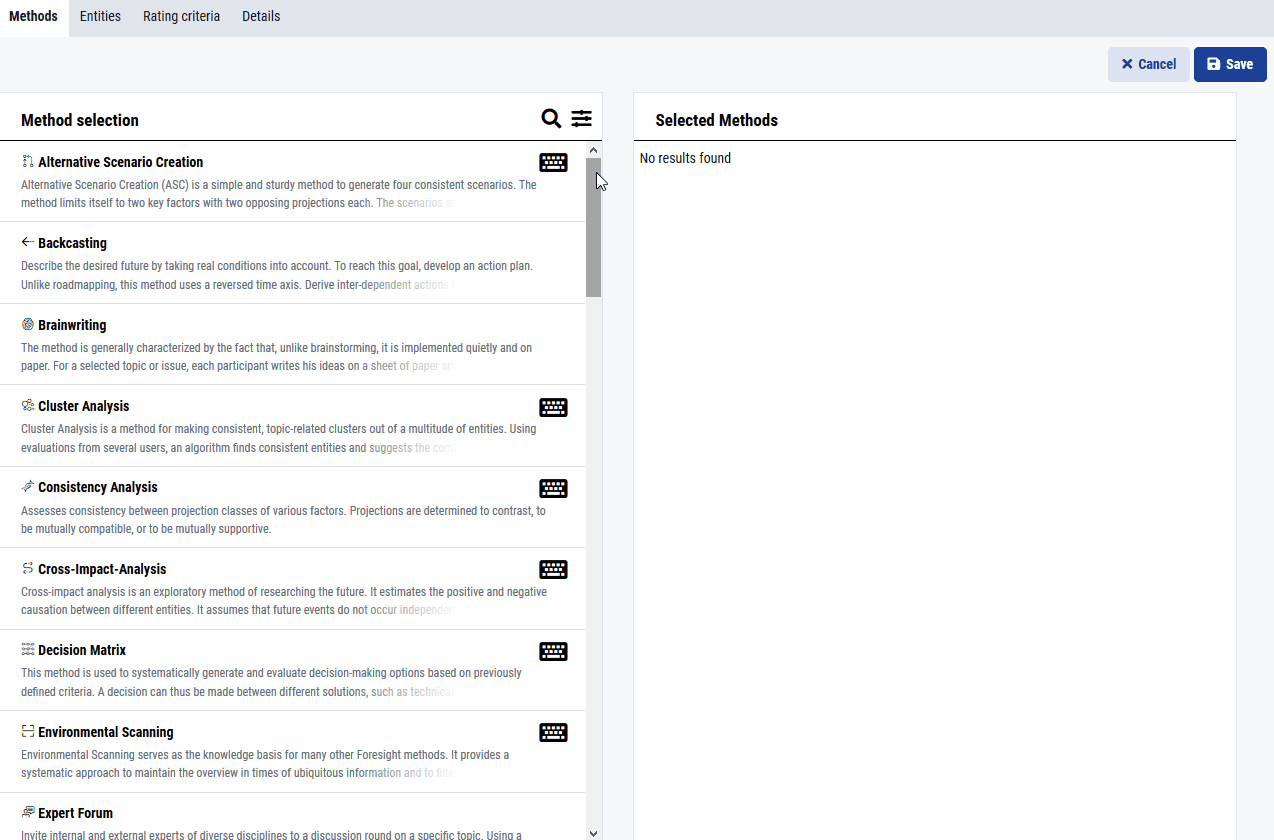 Wide range of Foresight Methods
The FSC empowers users to employ over 40 established methods and frameworks from futures studies to develop a systematic and professional approach to tackle your future.
Fact Sheet
All-in-one Foresight platform for unlimited users

Modular and web-based system

Combines qualitative and quantitative data

Various data visualizations

Real-time data and expert integration

Online team collaboration

State-of-the-art technology and security standards

Supports teams of futurists and scouts for future knowledge aggregation
Overview of all Methods
You can download a complete list of our methods here.
Reduce the amount of coordination and programs needed to manage trends and signals to a single software solution. Through a holistic aggregation of internal information, external expert knowledge and data-driven insights, every unit can collectively contribute to the assessment of relevant trends and their developments.
Benefits
Together with our clients we develop individual strategy processes for your business and establish foresight within your organization.
Over 40 different implemented methods
Powerful extensions (App & Browser)
Yearly licensing model
Cloud or in-house solutions available
Add modules as needed to extend your individual strategic foresight process
Flexible pricing
Add-on
The Add-On for Mozilla Firefox and Google Chrome allows an efficient scanning of news articles and blog posts through Environmental Scanning. Metadata of webpages, URLs and titles are automatically captured by the Add-On. Scouted information can be directly linked to trends, risk or ideas.
Try the FSC
Explore the full potential of the FSC with a guided demonstration where we will show you our modules and methods for your use case.