2
Strategic Foresight Training
We train and empower organizations in their own Foresight skills.
Training the Foresight Muscle
We believe everyone can train their strategic foresight muscle and has the power to define their own future. Therefore, we show you how to think like a futurist and give you a set of tools and methods which enable you to develop a new mindset.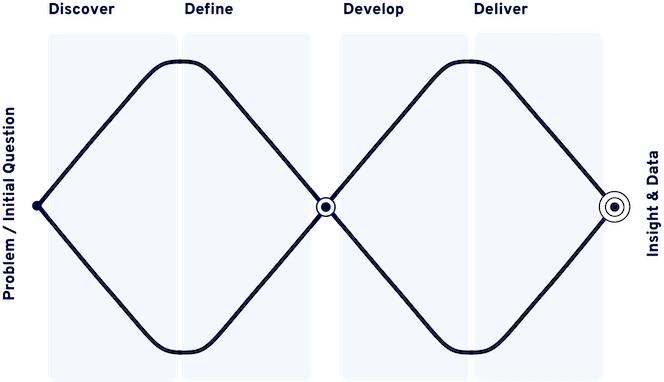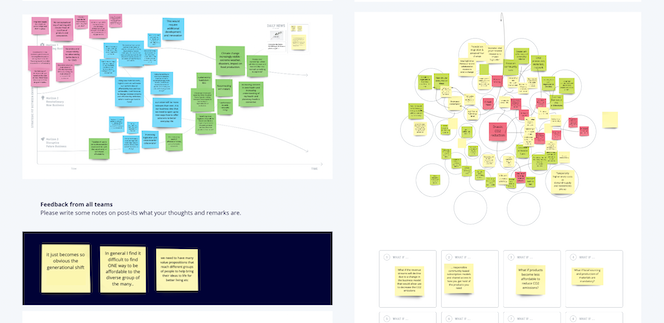 Exhaust Knowledge Potential
We train and empower organizations to develop their own Strategic Foresight skills. Knowledge and expertise are a company's capital and are thus best used for strategic decisions. 4strat helps you establish strategic foresight processes in your own company, so that a systematic discussion of future issues can continuously take place.
Strategic Future Thinking Toolbox Case Study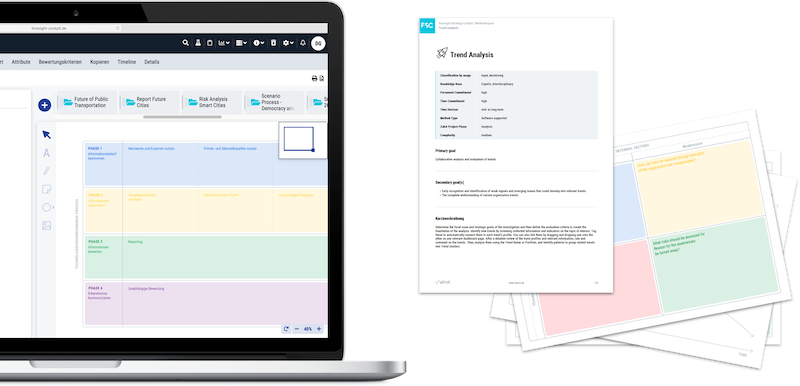 Starting point
Today's rapidly changing times call for a better understanding of future developments and seeing disruptions to ongoing trends early. Challenges emerge as decision makers are seeing an ever increasing influx of information to make sense of. The application of foresight methods can help to reduce complexity whilst engaging with possible, probable, and desirable futures. With a little guidance many of these methods can be easily applied and serve as a foundation for strategic and robust decision-making for the future. ​
Result and Value
Using foresight methods to engage with possible, probable, and desirable futures reduces risks and increases agility. This in turn allows organisations to be more resilient when faced with disruptive changes by enabling them to proactively shape desired futures as opposed to reacting to them.
Our approach
When it comes to foresight, how we think about the future is key. We want to help you expand your thinking in more innovative ways by stimulating creativity and systems thinking. We use foresight as a critical thinking approach to reflect on our own assumptions and uncertainties about the future. We can be limited in our ability to map out different future paths and to think of alternatives due to biases shaped by our background and unique experiences that create a frame within which we're comfortable to explore - our goal is to expand that frame. ​
We can't fully eliminate all biases but an increased awareness of our own biases allows us to challenge assumptions and reflect on these before making decisions. As for all cognitive functions, futures thinking is an active skill that can be learned and improved with practice. ​
There are a number of tested foresight methods that can add valuable insights and allow the systematic exploration of a topic relevant for any given business context. We have designed a process that starts with wide exploration of a topic to stimulate creativity. From there, we narrow down our focus on a few key aspects and develop these further.
Interested in practising Foresight with us?
We are looking forward to hearing from you and discussing ideas.
What our clients say
Inter IKEA, Product Owner ICMI
Collette Logan
"4strat masterfully facilitated a futures workshop on a complex topic for our organization. 4strat expertly guided a diverse group of co-workers with different perspectives, through a well-structured group futures-thinking workshop. The result was impactful! Not only did we achieve what we set out to achieve, which was to bring an outside-in perspective into our business decisions and plannings but also came away from the workshop more aware when concepting business decisions and strategies that they should stand the test of time. We hope to be able to collaborate with 4strat again on more initiatives."
Director and Partner at Strategy&
Dr. Nils Förster and Dr. Jan Wille
"Together with 4strat, we developed a user-friendly website with interactive dashboards that enable our customers to gain a new perspective on the technology-driven opportunities and challenges in the A&D industry. FSC helped us automate a variety of data sources, filter relevant technologies, and engage our experts in evaluating them. The 4strat team not only supported us in the methodological implementation, but also involved other experts from the 4strat network."
Security Policy at the BMLV
Department
"The FSC is an integral part of the BMLV's strategic foresight and also enables the connection of external knowledge carriers through its collaborative working method. The decision-making processes structured in the FSC are thereby substantially supported."

R&D at SOS Kinderdorf
Thomas Buchner
"The Foresight Strategy Cockpit is a very practical tool for collecting expert assessments. The competent and extremely fast support is also worthy of special mention!"

What Else We Offer
1
Foresight
strategy
cockpit
The holistic all-in-one solution to manage foresight processes from trends to scenarios all the way to finalized strategies.
3
Strategic
Foresight
as a service
Our complete foresight process management for limited personnel and resources.
Get access to our trend database and insights – constantly updated and extended.